We've just wrapped the CIO Canada Summit—the biggest event in CDM history! Comprising three exciting and engaging days in the bustling and menacingly cold city of Montreal, Quebec, the event featured high-level representation from Canada's heaviest-hitting companies. Through thought-provoking educational sessions, productive one-on-one meetings and spirited networking opportunities as only the CDM team can arrange, our attendees had the opportunity to introduce their respective companies into a truly unique executive community.
As the leading B2B company in high-level events of this kind, we keep the invitation list down to only the most forerunning industry brands. That said, this community can't help but notice the most exceptional ones among them, the leaders of the pack leaders so to speak. Accordingly, and per CDM tradition, we've honored two attending companies and one end user speaker for their outstanding performance as defined by three distinct award categories.
Without further ado, we're pleased to announce the 2013 CIO Canada Summit Award winners!
Cisco Systems Canada – Game Changer Award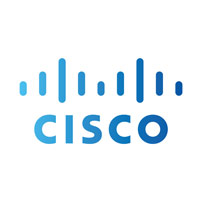 The Game Changer award is given to the organization deemed most innovative and forward-thinking by all in attendance. Cisco Systems Canada took the award this year for demonstrating outstanding and innovative work in the field.
Ehvert Mission Critical – CIO Choice Award
Winners of the CIO Choice Award have been nominated by members of the delegation, and determined to be the leader of the most highly anticipated session at the summit. Ehvert Mission Critical's session, "Business Case for Insourcing vs. Outsourcing Your Data Centre," thoroughly examined the pros and cons of building a data center facility versus collocation.
Richard Hannah, SVP, Information Services & CIO, The Brick – Peer Recognition Award

The Peer Recognition Award is given to a single attendee voted most dynamic in his or her field. This year, the CIO Canada Summit delegation honored Richard Hannah, SVP, Information Services & CIO for The Brick, as an exceptional performer in retail IT.
CDM Media would like to congratulate all of this year's winners. We would also like to thank all other attending organizations and delegates of the CIO Canada Summit for contributing value through top-notch industry expertise and experience, and generally for just being a great group of people. We look forward to seeing all of you at our Canada events in Toronto and Calgary later this year!