I'm extremely proud to announce that in the last 24 hours the Inc. 5000 list was released and that CDM Media has earned a spot on the list. The Inc. 5000 is a list of the fastest growing private companies in America and we have a stellar placement at # 2523, in our first year on the list. We rank 54th amongst Chicagoland companies on the list and 104th nationally in our industry, 'Advertising & Media'. We earned our spot based on our whopping 150% growth over the last three years.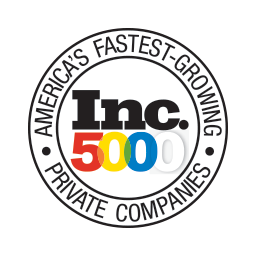 This award is recognition of the hard work that every CDMer has invested in growing this company to the point where "the leading B2B technology marketing and media firm" isn't just a tagline, it's our reality. We started from humble beginnings, in a tiny little office with a handful of employees back in Hawaii in 2007 and today we are a company that boasts a global market presence, a portfolio of products that touch over 25 different countries and we have the 'BEST' team there is to have.
We got to where we are because of our team's dedication, focus, and commitment to serving Fortune 500 execs with an exquisite service and attention to detail. We have an innate ability to provide platforms where C-Suite decision makers have a place to network, peer-on-peer in different event environments – a capability the likes of which no one had ever seen before. Because of those efforts, our message has resonated with some of the biggest tech companies in the world, just as it has since Cisco signed on as our very first client!
This is a proud day for me, and for every CDMer – we've built a great company by working together as a team and through those short/long (whichever way you decide to look at it) seven years we have achieved much and helped our clients reach the heights that they deserve.
Well done to all and here's looking forward to the next exciting chapter.
Glenn Willis
Founder & CEO