Today we have a posting from a guest writer. I hope you enjoy it as much as I did.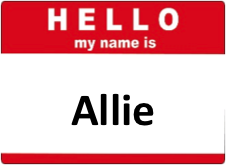 Hello, my name is Allie and I'm the new kid at CDM Media. Thanks to the hiring drive out of the Chicago office I have found my new corporate home. Joining a company that has grown 21% in just the first six months of 2014 is really exciting. It reinforces that I made the right decision to come here, and that the career opportunities for myself within the company are just getting better and better.
I come from a company that has worked with and sponsored CDM Media summits for years. I managed upwards of 20 events a year, everything from internal corporate events, conferences, and tradeshows. I have experienced it all as an event manager: uphill contract negotiation, 50 pages of sponsorship info to sift through, misplaced tradeshow deliveries, rogue sales guys on the show floor. If there is one event that I knew was going to be valuable yet easy and seamless, it was a CIO Summit with CDM Media.
The experience of sponsoring a CIO Summit from contract negotiation to event follow-up has always been painless. My dedicated Client Services Manager helped me understand the deliverables, and stay on track for deadlines. The sales guys I sent always came back happy, usually having had successful one-on-one meetings with senior executives that it would normally take them months or years to meet otherwise. Knowing how great it was to work with CDM Media made it an easy decision to come work for CDM Media.
Now that I am on the flipside as a Client Services Manager for CDM Media, I can see why the events are run so well. It is admittedly a niche employment opportunity, but the people that work here are dedicated to the company and making their delegates and sponsors happy. The newest trend across all industries is excellence in customer service. This is how a company differentiates itself from its competitors, and creates repeat and referral business. I see this thread pop up over and over again in messaging, presentations and branding. While many delegates speak about this at our summits, CDM Media also practices it as is evident by its double-digit growth in only two years.
I am one month in to my new role, and I couldn't be happier. The company culture is hardworking and committed, but also young and fun. I've been allowed on the company softball team, even though I warned my co-workers I haven't swung a bat in years (luckily for me it's more about the comradery and post-game beers than whether we win or lose). Just as when I was a sponsor, CDM Media team have taken me under their wing and showed me the ropes. I'm looking forward to the coming months with CDM Media, and combining my past experience with new skills to create a memorable summit.
I would absolutely recommend working at CDM Media. Some great open career opportunities can be found here.
Cheers!
Allie