We're attending the NYU's spring career fair tomorrow at Wasserman Center. Are you attending? Please be sure to stop by and introduce yourself! Also, check out our Twitter as we'll be live tweeting with #NYUCF15, and tag us at @cdmmedia on Twitter or Instagram so we can connect.
When you're making the rite of passage from college life to the "real world", working 40 hours a week sounds a bit daunting. We've been there, but becoming a real adult is way more fun than you would think. No homework, no tests and no worries when you get carded. And at CDM Media, we make life that much better with the perks we offer our team. Check them out: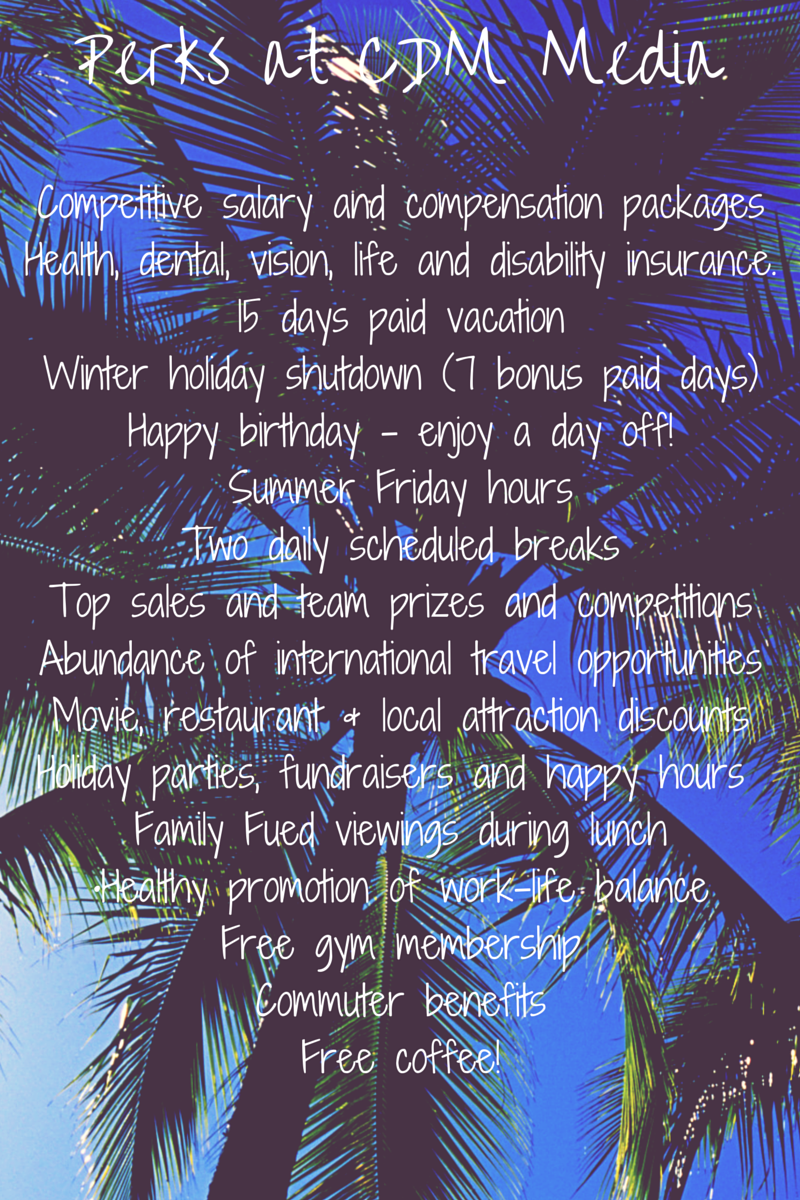 We think we've got it pretty good, but don't talk our word for it. Interested? Let's talk! Email Mike Deedigan at mike.deedigan@cdmmedia or visit our Careers page to learn more. And in the meantime we hope to see some of you at NYU!