The Cardiff Office are banding together to support a very young local girl in her battle against cancer.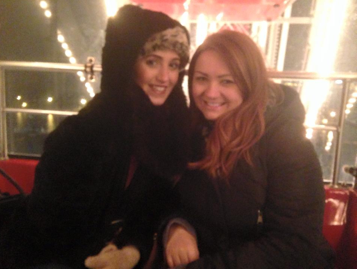 Freya Bevan is a two-year-old girl from Neath who was diagnosed with a PNET Brain Tumour in April 2014. The lifesaving treatment she requires is not available in the UK, so her parents are taking her to Germany for the treatment which costs £250,000. Local businesses and communities throughout South Wales are doing everything they can to support Freya to get the treatment she needs to fight this horrible disease.
On Saturday morning (January 24), Steph & Pippa from our Cardiff office are hiking to the highest peak in South Wales, Pen Y Fan, which stands 886 metres (2907 feet) above sea level. They are collecting donations for the hike and welcomed any support from their overseas offices. Many thanks to the Chicago & NYC offices for their support, and to the girls in Cardiff who are generously giving their time and energy to such an important cause. We're rooting for you!
If you would like to make a donation, please click here. To follow Freya's story, visit the Freya Bevan Fund Facebook and follow on @FreyaBevan_Fund on Twitter.