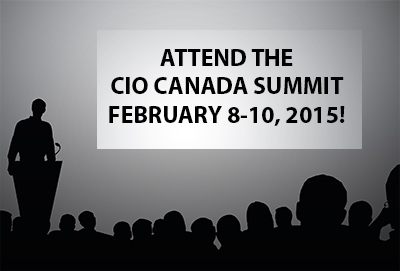 CDM Media's first summit of 2015 is around the corner. We have fresh new travel gear, brand new iPads and a lineup of impressive delegates and sponsors who we can't wait to see at the Ritz-Carlton. So what can be expected on-site? From poutine to new IT platforms, check out three reasons to attend the CIO Canada Summit in Montreal, courtesy of our trusted partner, Etelesolv.
It's in Montreal, and Montreal is an AWESOME city to visit (try the poutine!)

You will enrich your understanding of technology

By participating in Etelesolv's Roundtable at the summit, you will get a headstart into managing the next five years' business IT for success!