March Madness is underway in our Chicago office in more ways than one. Our brackets are filled out (did anyone NOT pick UK?) for the NCAA tourney that starts today. Half the proceeds of March Madness will go toward Lurie Children's Hospital, so we're excited to buck up and bring in those brackets!
On top of that, the Pocket Change Bucket Challenge has Ben, Kash, Joran and Derek competing to wear an embarrassing suit all day at work (and happy hour) on April 2nd. The buckets with the most donations to Lurie Children's Hospital will determine the "winner/loser". Our funds raised from these March efforts will go toward sponsorship and participation of the Lurie Children's Hospital Move for the Kids 5K Race on May 17, 2015 at Soldier Field. Stay tuned to find out if we hit our goal!
Last month, Pippa and Steph hiked the highest peak in South Wales, Pen Y Fan, for the Freya Bevan Fund, and Bennett Polar Plunged for the Special Olympics!
As a follow up to Freya's story, we have great news! She has been accepted by an American doctor in Oklahoma for the treatment she needs and will be leaving for the USA imminently. The family still needs support and are actively raising money to fund the treatment (see the full story and donate here). Steph is currently planning a cupcake sale to raise funds at our Cardiff office. Stay tuned for how our fresh baked fundraising pans out!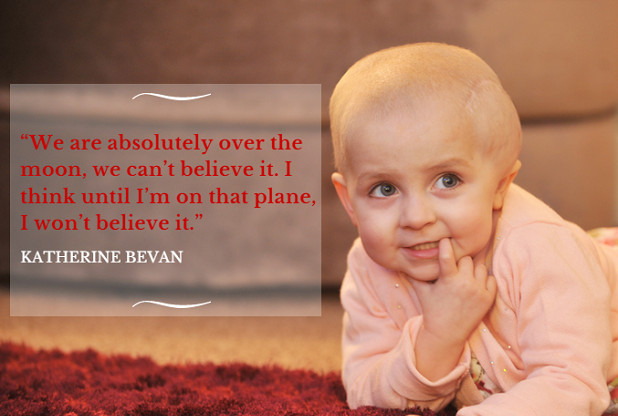 More great news to report from Bennett's efforts with the Special Olympics. Not only is he is fully recovered from his frosty dip in Lake Michigan, but the Evanston Polar Plunge has raised over $85,000 – impressive! Bennett alone has raised over $2,000, and his fundraising page is still open through March 23rd. You can get all the chilly details and still donate here!
Big props to our CDM Media team members for their outstanding involvement in our local communities!