The Inc. 5000 list of the 2015 Fastest-Growing Private Companies in the U.S. was released today, and I am thrilled to announce that CDM Media has earned a spot on the list for the second year in a row! We made the list based on our massive achievement of 73% growth over the past three years, so safe to say, today is a proud day!
Our team has just celebrated CDM Media's 8 year anniversary (the photos showcase the fun). We've only been in Chicago for 4 years, yet we made the 'Top 200′ Chicagoland companies and the 'Top 400′ nationally in our industry, 'Advertising & Media'.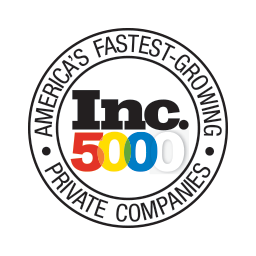 From the days of the original Hawaii office to building out an expansive creative space in Chicago as our HQ, the mission has stayed the same of creating meaningful, lasting business connections through engagement and interaction. And that couldn't be done without our great team. This announcement is another huge milestone for CDM Media and our talented and tenacious team are to thank for all of our accolades.
But we're not done yet – in 2015, we've expanded our Chicago headquarters into River North, moved into funky loft-style offices in the heart of NYC (Flatiron District) developed an outstanding and intuitive app that will change the events industry, and increased our events portfolio by 32%, ALL WHILST POSTING 44% YOY REVENUE GROWTH AS OF JUNE 30th!
We see our future being very bright. C– Suite Marketing initiatives continue to be top-of-mind for our clients, C-Suite clientele continue to search for intimate, content-rich environments that produce first class executive collaboration, IT Spend continues to grow for the vast amount of Global 2000 companies, and we're acquiring and developing the best talent in the events world.
We're lucky to say success today is ours because of the heart that is poured into CDM Media, and thanks to Inc. 5000 for reminding us why we're proud for earning our spot on this list.
Well done to the best team in the business and cheers to the adventures to come.
Glenn Willis
Founder & CEO