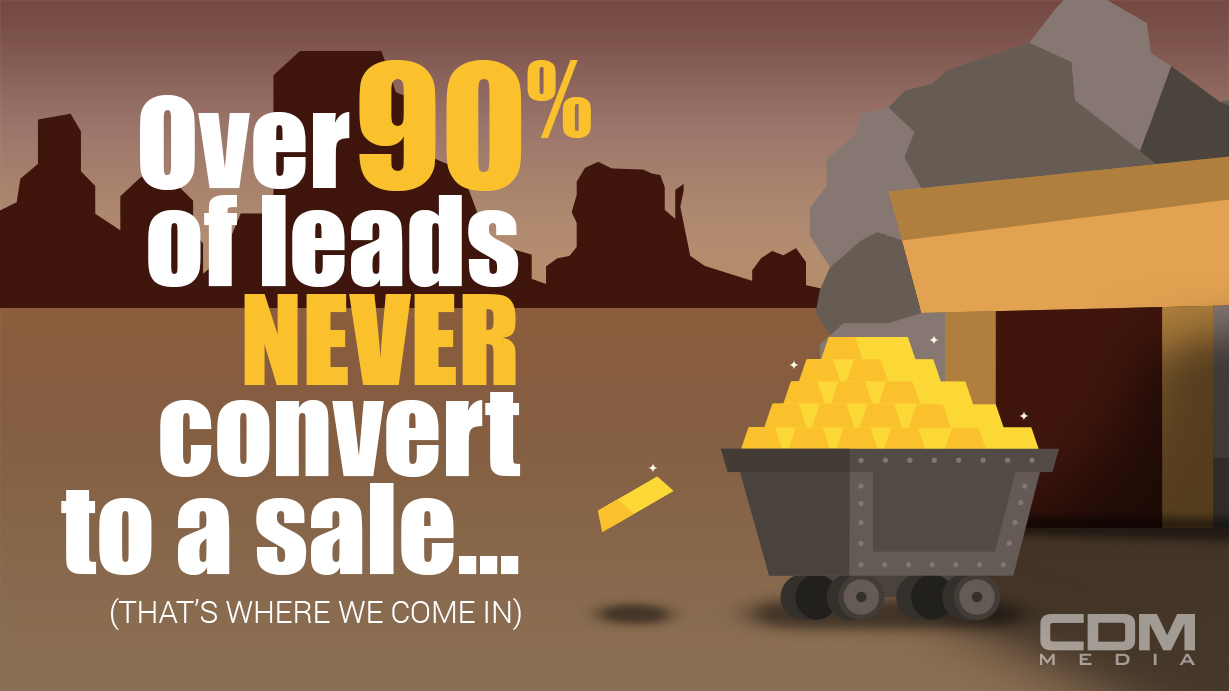 This week, I spoke to a marketing leader responsible for driving "enterprise level" opportunities for her sales team. She said her number one goal was to drive 10,000 leads this year. While I didn't say anything, my mind wondered if there were actually 10,000 people that would fit their ideal customer profile. She further mentioned that they use tradeshows to hit that number, but noted that the sales team was not excited about the leads that tradeshows produced.
Following that discussion, I spoke to a sales leader who was responsible for closing "enterprise level" opportunities in the cybersecurity space. He said that while they get many leads from their marketing efforts, these leads generally aren't sales qualified leads and don't turn into closed deals.
This is today's dilemma in enterprise B2B sales and marekting. There is an intense focus on driving leads, but yet research shows that over 90% of leads NEVER convert to a sale. We've found that there are two underlying reasons behind this dilemma:
Over 80% of executives who make purchasing decisions, prefer face-to-face meetings as the vehicle to learn about and then buy new solutions.
>90% of B2B Leads don't result in a face-to-face meeting with an executive.
A 2016 study estimated $83 billion was spent on digital marketing and $26 billion was spent on B2B tradeshows for the purpose of driving leads. However, these leads are not valuable unless they turn into face-to-face meetings with the right people at the right companies.
Part of the issue lies in how success is measured. Cost per lead (CPL) drives a certain behavior focused on simply driving leads. Customer acquisition costs (CAC) or cost per acquisition (CPA) have the promise of uniting marketing and sales into a common measurement, but can still lead to organizational finger pointing.  Account-based marketing (ABM) at least jointly focuses marketing and sales on the right companies, but ABM doesn't guarantee what both sides of the buying/selling equation want – face-to-face discussions.
To be a leader in today's enterprise B2B world, one needs to move from leads driven by measurements and instead driving face-to-face meetings with the right people. Maybe it is time to have a new measurement: cost per face-to-face meeting (CPF2FM).  Maybe that is a measurement that can truly unite sales and marketing.
CDM Media helps sales and marketing leaders grow their revenue through a Sales Acceleration Platform that drives face-to-face meetings and discussions between their company and C-suite executives from their target markets.