Fall is here and that means the start of summit season at CDM Media. The next few months will be jam-packed with exciting panels, discussions, and presentations at each of our thought leadership events.
We kicked off the season with the CIO & CISO New York Summits held at Convene Conference Center in the heart of downtown Manhattan. These two well established programs have a track record of success and, thanks to all the hard work and effort, that success continued this year.
We hosted an impressive group of delegates at both events as our Relationship Management team delivered delegate attendees from some of the most powerful and influential companies in the United States.
A highlight from these two summits was a panel discussion featuring Paul Wilner, CIO of Pall Corporation, Richard Entrup, Global CIO at Christie's, Karl Schoen-Rene, Director of IT Security of Knights of Columbus, and David Van Skiver, Director of Information Risk Management and Security at Merck.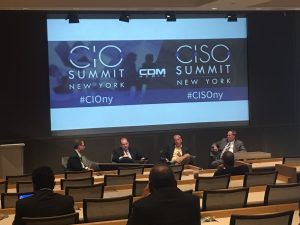 The discussion focused on Facilitating Technology-Enabled Business Transformation. This topic has never been more poignant and timely and the panelists did not disappoint with an engaging and interactive discussion.
Key points discussed included how transformations affects hiring and company culture followed by how companies need to adapt to the new technology landscape. Changes have not only altered company structure, but the IT department culture as well. "Visibility and likability are two qualities needed to be successful in the new age" asserted one CIO panelist.
This was just one of the stirring and informative sessions at the summits that were already filled with guidance, stories, tools, and techniques from our great participants. When asking our panelists, attendees and sponsors why they attend CDM Media's CIO and CISO summits, one executive noted that they "want their team to know what type of business solutions and what type of automation is currently available on the market." There is no better place to gather that information than at a CDM Media event.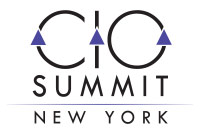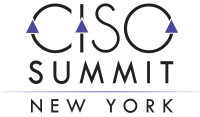 Click to view full event calendar for more information on future events.