Written by Dawn Mentzer, Contributing Writer for Straight North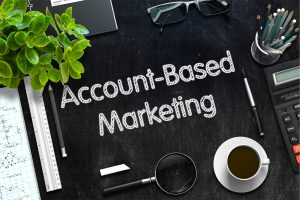 For those B2B companies needing to reach the "hard-to-reach" in the enterprise space, Account-Based Marketing (ABM) has become the norm.
Marketers needs to use different approaches and different tools to reach a few thousand people versus reaching hundreds of thousands. Digital marketing strategies including personalized content, narrowly focused SEM and social media are just a few examples. I was asked recently though what role, if any, can tradeshows play in a company's ABM efforts. Can tradeshows reach the "hard-to-reach"?
Let's explore this question. I am imagining the hustle and bustle of the tradeshow floor. For exhibitors, there is the rush of hope and promise that they will boost awareness of their brands, connect with key decision-makers and facilitate sales.
In an ideal world, all of that can happen, but it does not always work out that way. Some trade shows end up being a bust. And after all the time, money and effort involved, shouldn't you expect more than disappointment?
Exhibiting at a tradeshow may deliver a respectable ROI for some companies, but there are good reasons to realistically evaluate the potential before you go all in.
Exhibiting in tradeshows is:
A significant marketing investment
In addition to paying for the booth space, you'll also face the costs of your display. Even modest tabletop solutions can burden a business's budget. Depending on the show, you may need something much larger in scale and more elaborate to stand out from your competition. Also, if the tradeshow is out of town, you will have travel, meals and accommodation expenses as well. ABM marketing efforts are often measured in terms of Customer Acquisition Costs (CAC) and tradeshows that may only drive leads and not sales can drive your CAC beyond acceptable levels.
A freebie free-for-all
Most of the people who stop by your booth will do so to pick up the free pen or coffee mug you have up for grabs and to register for the free Amazon gift card that you are giving away as a door prize. Sure, you might collect hundreds of business cards with names, phone numbers and email addresses in your fish bowl for the drawing, but you have no control over who visits you. It is almost the antithesis of ABM. You will reach whomever you reach, not necessarily who you want to reach.
Not conducive to quality face-to-face time with prospects
Even if someone from a company on your ABM list drops by your booth, staffing a tradeshow booth requires divvying up your time among the many visitors to your booth. If you focus your attention too intently on one person, you will fail at welcoming others who may or may not be viable leads. And so, rather than engaging in meaningful conversations and opportunity exploration, you will find yourself superficially making small talk.
However, if ABM is central to your marketing strategy, there are CAC friendly "conferences" that can be an extension of your ABM efforts. CDM Media, for example, hosts a series of CIO and CISO summits where marketers:
Help influence who is invited to the summits by providing an ideal customer profile or target accounts. This better ensures that you will meet with the people with whom you want to meet.
Provide their sales teams with face-to-face, one-on-one meetings with C-level executives instead of business cards.
Bottom line: Effective ABM marketing efforts should include a range of marketing strategies including targeted digital marketing (from a company like Straight North) and those C-Level conferences that also provide targeted audiences for face-to-face meetings (like CDM Media).
Author bio: Dawn Mentzer is a contributing writer for Straight North, one of the leading Internet marketing agencies in Chicago that provides SEO, PPC and web design services. Straight North can help you develop a comprehensive ABM Digital Marketing Strategy.  As a solopreneur and freelance writer, Dawn specializes in marketing content — and collaborates with clients nationally and globally.