After 11 years of operation in cities including Honolulu, New York, Cardiff, Chicago, we are excited to announce the official opening of our brand-new London location in heart of the historic City of London. We are excited to join the area as we continue to expand our services in Europe.
We are excited to invest in the future growth and expansion of our EMEA team. Along with the vibrant office surroundings, close site-seeing, and not to forget – rooftop ping-pong, we will be occupying the penthouse office of the Cannon Green building! The office will be led by our Director EMEA, Jonathan Kinchin, alongside veteran leader and Sales Director EMEA, Matt Rymon.
"Thrilled to have joined CDM Media and to be responsible for growing the business in EMEA. We have a strong history of delivering world class content for our C-level executive network and providing them with introductions to technology vendors who can improve their businesses. I look forward to further building our network in EMEA and providing the same level of service they would expect from our team in Chicago."
As we continue to build out our team, the opening of our London office provides veteran team members the opportunity to relocate to an exciting new country and market! In addition to the exciting changes for our team internally, we are looking to welcome on new team members on both the Sponsorship Sales and Delegate Sales side. All this is in effort to service our clients better with a new location and expansion of events.
Cheers,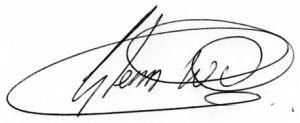 Glenn Willis
CEO & Founder of CDM Media
We're excited to officially open our London office! This is a major testament to 11 years of hard work, teamwork and determination. More importantly, we're looking to grow our team and hire new talent in London. Email Mike Deedigan at mike.deedigan@cdmmedia.com to learn more! pic.twitter.com/MaBwryP58X

— CDM Media (@CDMmedia) August 14, 2018
https://storage.pardot.com/297772/58321/Roof_East_View_1_.jpg
https://storage.pardot.com/297772/58321/Roof_East_View_1_.jpg