If you're hyper-organized and a frequent-flyer like the gals from our Client Services Event Management team, you know all the tricks of the trade for efficient and stress-free traveling! In case you're not, we have broken it down to the top five most valuable travel accessories, according to Event Manager Kelsey Freese.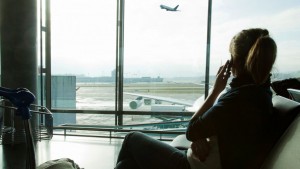 1. Portable phone charger: "We always carry fully-charged portable phone chargers with us to the airport. A dead phone is not an option! Plus, they barely take up any space in my purse or carry-on."
2. Something cozy: "A scarf that doubles as a blanket is the perfect item to keep you comfortable and warm in the airport and during the plane ride."
3. Vitamin C: "I always make sure to not only drink Emergen-C before traveling but I pack a few packets, too! It's inevitable one of us usually gets sick after travelling but this helps keep us healthy and moving."
4. In-flight entertainment: "Before I head to the airport, I double check that I have my headphones and my iPad. The other girls bring their books, too. We make sure we have something to keep us entertained."
5. Refillable water bottle: "If you're an avid traveler, you're probably spending quite a bit of money on water bottles and snacks. I always have an empty refillable water bottle in tote. After security, I fill it up and avoid purchasing a bottled water. I bring my own snacks, too!"
Curious about where our team is globe trotting to around the world? Check out our global portfolio of summits here!