Being at an event isn't enough. At CDM Media, we want participants and attendees to truly soak in information, their surroundings and absorb the forward-thinking ideas being presented to them. So what's in our bag of tricks for helping keeping attendees engaged? We're happy to share with you!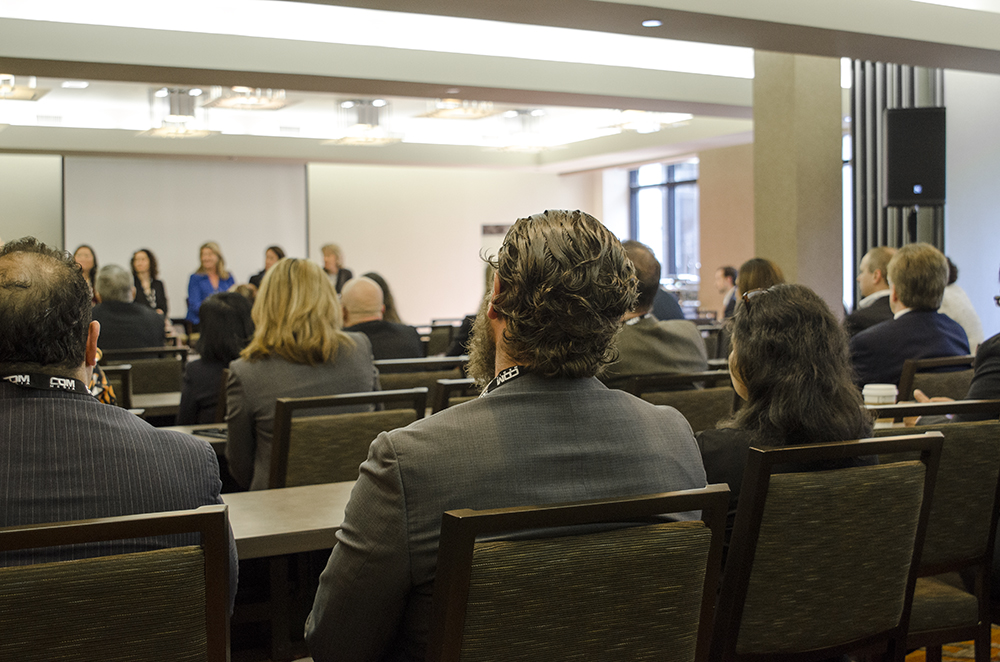 1. Keep presentations interactive: We love for our speakers, presenters and moderators to keep the attendees in the audience engaged by asking their opinions, ideas and current issues.
2. Brainstorm as a group: The presenter doesn't have to be the only one sharing forward-thinking ideas at our sessions. We love for attendees from different companies to speak up and provide feedback, thoughts and brainstorm topics.
3. Keep things moving: Avoid downtime for attendees during sessions. Keep the sessions moving with conversation, debriefs and good transitional topics.
4. Break up the session-style: If you're doing a PowerPoint presentation with one presenter, try mixing it up the next session so your attendees remain stimulated and help keep boredom at bay. Implementing 1-on-1 meetings helps change up the day, as well.
5. Know your audience: Keep the attendees in mind when creating your presentations and choose information that will be relevant and attention-catching for them.
6. Attention-grabbing graphics: We've learned from Dona Wong, author of Wall Street Journal Guide to Information Graphics: The Dos and Don'ts of Presenting Data, Facts and Figures, whether it's choosing the best chart form for data, using colors gracefully or limiting the number of graphics per slide, be selective to maximize a lasting impression.